Ambassador's message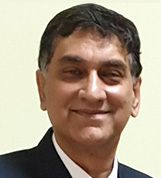 Pakistan enjoys close friendly relations with Norway and Iceland that are rooted in shared perceptions on a number of regional and global issues as well as mutuality of interest. The Embassy is committed to further strengthen our close ties in the spheres of political, economic, trade, science, technology, IT, education, environment, tourism and culture.
The presence of a strong Pakistan-origin community in Norway further strengthens our ties and provides an enduring link for people-to-people contacts. The Pakistani community has rendered great services in all walks of life in Norway and contributes to the socio-cultural and economic enrichment of both the countries.
I would invite the members of Pakistani community in Norway and Iceland to register with the Embassy through the link provided at the website to enable smooth and coordinated contact.
A new appointment registration link for consular services has also been introduced to facilitate the community in a further organized manner.
We would continue our endeavours to improve services to the satisfaction of community.
Please feel free to share your feedback on the website as well as any suggestion for further improvement at the e-mail id: info@pakistanembassy.no.
Profound Regards
Mr. Babar Amin
Ambassador of Pakistan to Norway and Iceland